The Community Life Hub was established by a group of volunteers and staff as a social prescribing project to support individuals by linking people up to social or physical activities in their community, to improve their overall health and wellbeing.
The Hub is open to everyone and they include people with a wide variety of health conditions, which can include stress, depression, anxiety and is also available to those with mental health problems, autism, learning disabilities, physical disabilities, older people and others with long-term health conditions.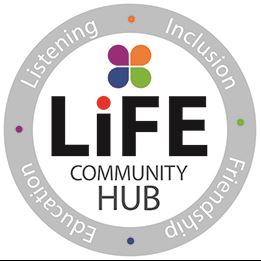 The aims of the Hub are to help reduce loneliness, isolation and boredom from being at home alone; to support people to become involved in community projects; to build people's confidence to enable them to access services and activities in the community; to encourage everyone to learn new skills, craft activities or to get involved in the community garden to improve well-being.
They hold a drop in session each week on a Friday morning and have various other groups, including the 'Dig and Talk' Group who look after our Anton Chekhov Health Garden.
For further information, please pop into the practice or drop us an email at;
communitylifehubgroup.co.uk